Jill was invited by Paso Robles Mayor Steven W. Martin to develop and produce a weekly podcast series, "The Art of Life" on Voice of Paso Internet radio. In the program, she shares her thoughts on art, culture, and life on the Central Coast including a look at emerging and mid-career artists, exhibitions, professional practice, and topics that affect our quality of life. The format includes published writings, interviews, and experiences out and about. "The Art of Life with Dr. Jill Thayer," airs Monday – Friday at 30 minutes past the hour from 6 – 11am on VOP Oldies and Jazz channels. Visit: voiceofpaso.com then click VOP Country, VOP Oldies, or VOP California Jazz. Or listen to the audio links below. Enjoy!
Promo – The Art of Life with Dr. Jill Thayer
P O D C A S T S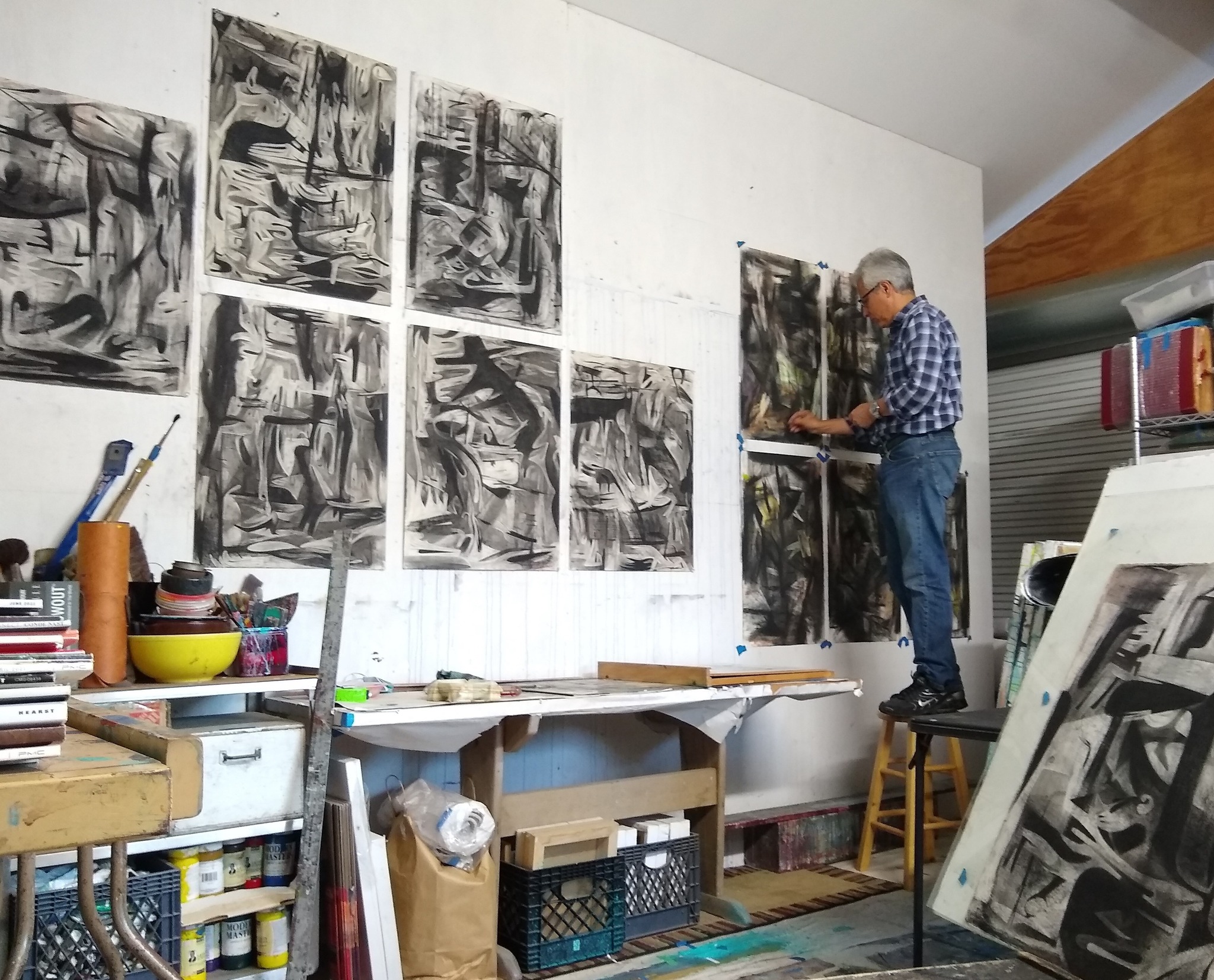 RPC Studio, 2022. Photo Carolyn Merino Mullin
Podcast 52 – A Conversation with Rafael Perea de la Cabada, Santa Barbara, CA • Allan Hancock College Ann Foxworthy Gallery, Santa Maria, CA
Exhibit Essay: Rafael Perea de la Cabada – Tiempo sin Palabras / Time without Words by Jill Thayer, Ph.D.
___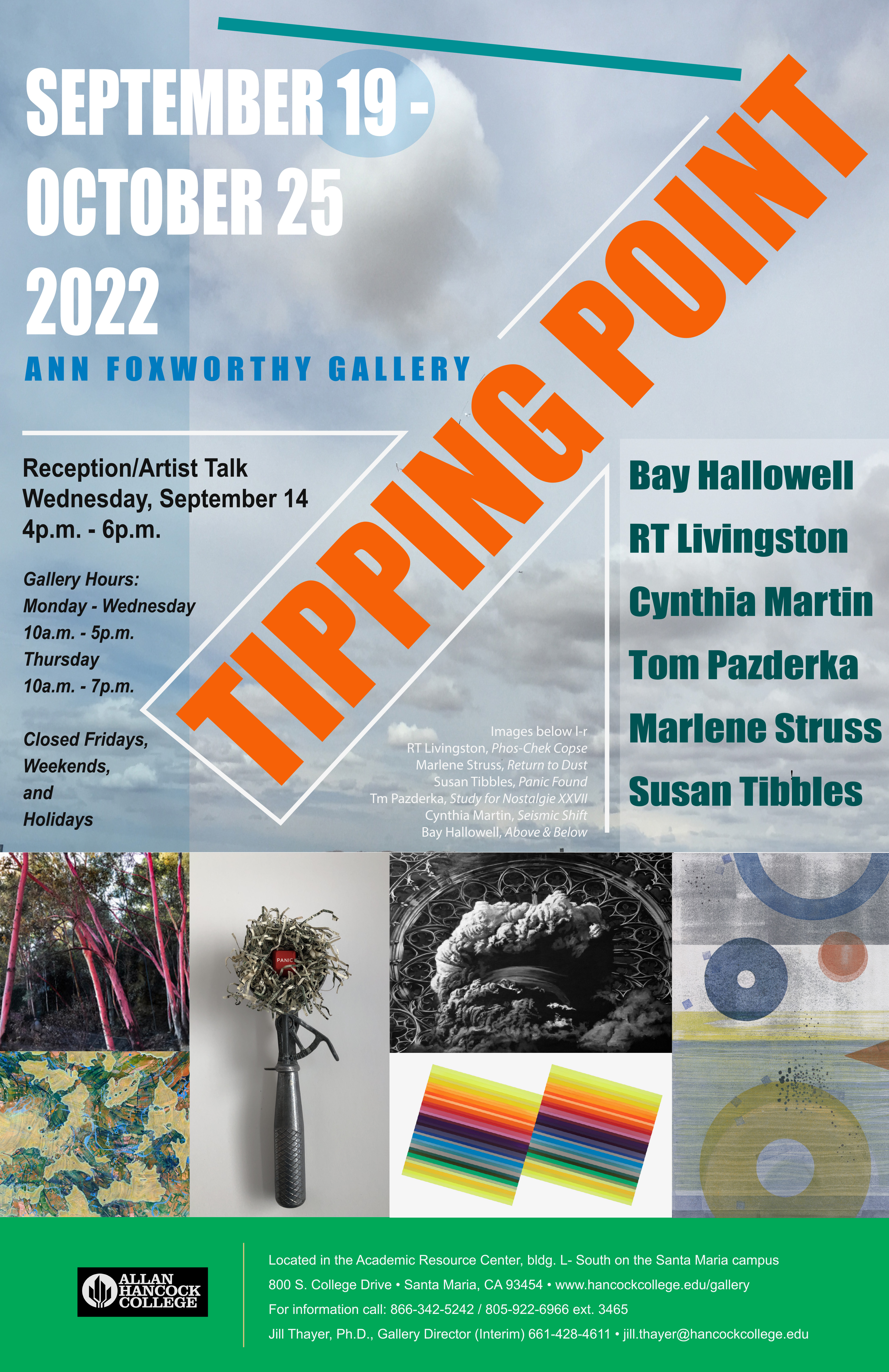 Podcast 51 – A Conversation with artists from Tipping Point, Allan Hancock College Ann Foxworthy Gallery, Santa Maria, CA
___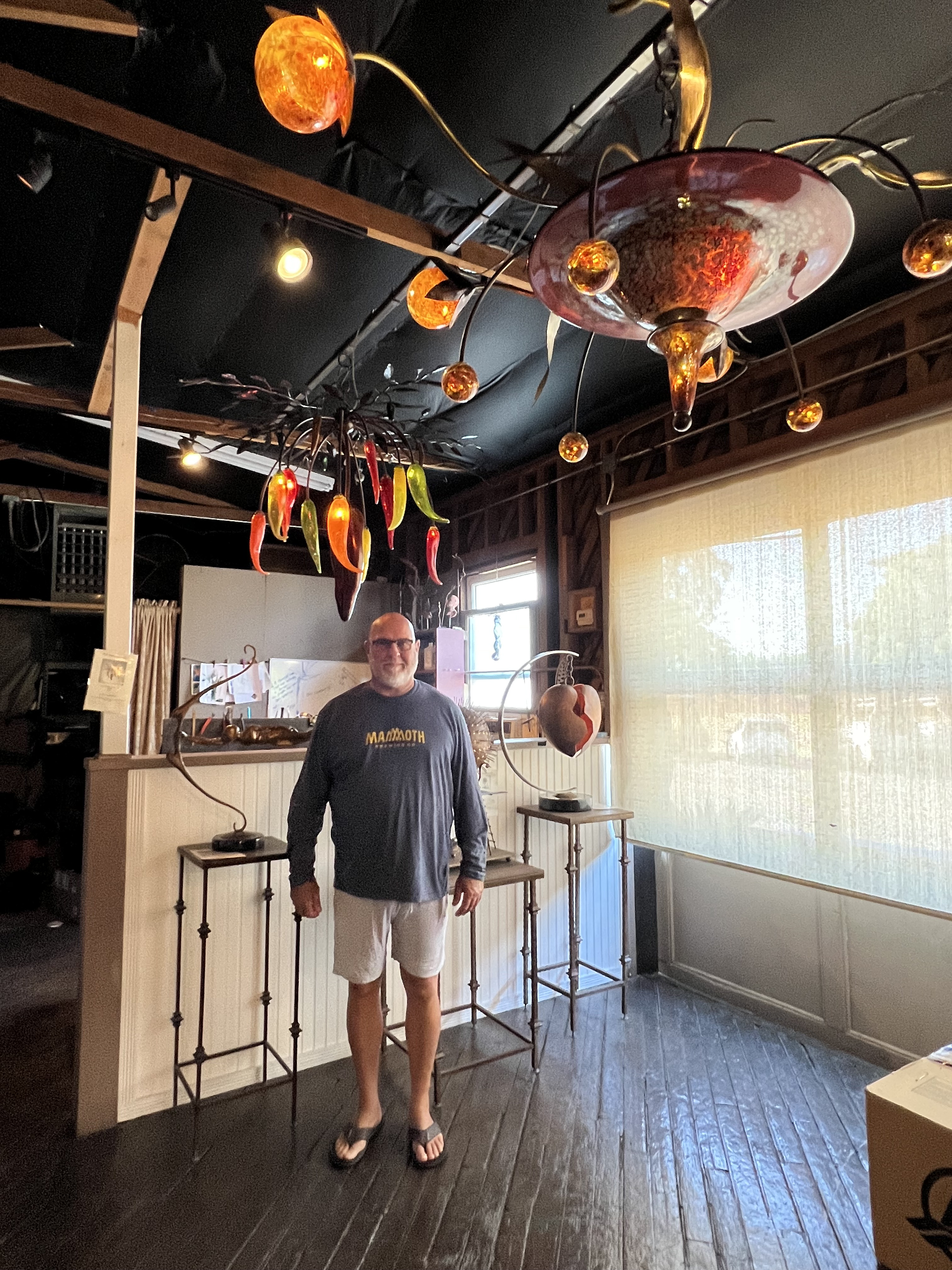 Podcast 51 – A Conversation with artist Dale Evers in his studio, Paso Robles, CA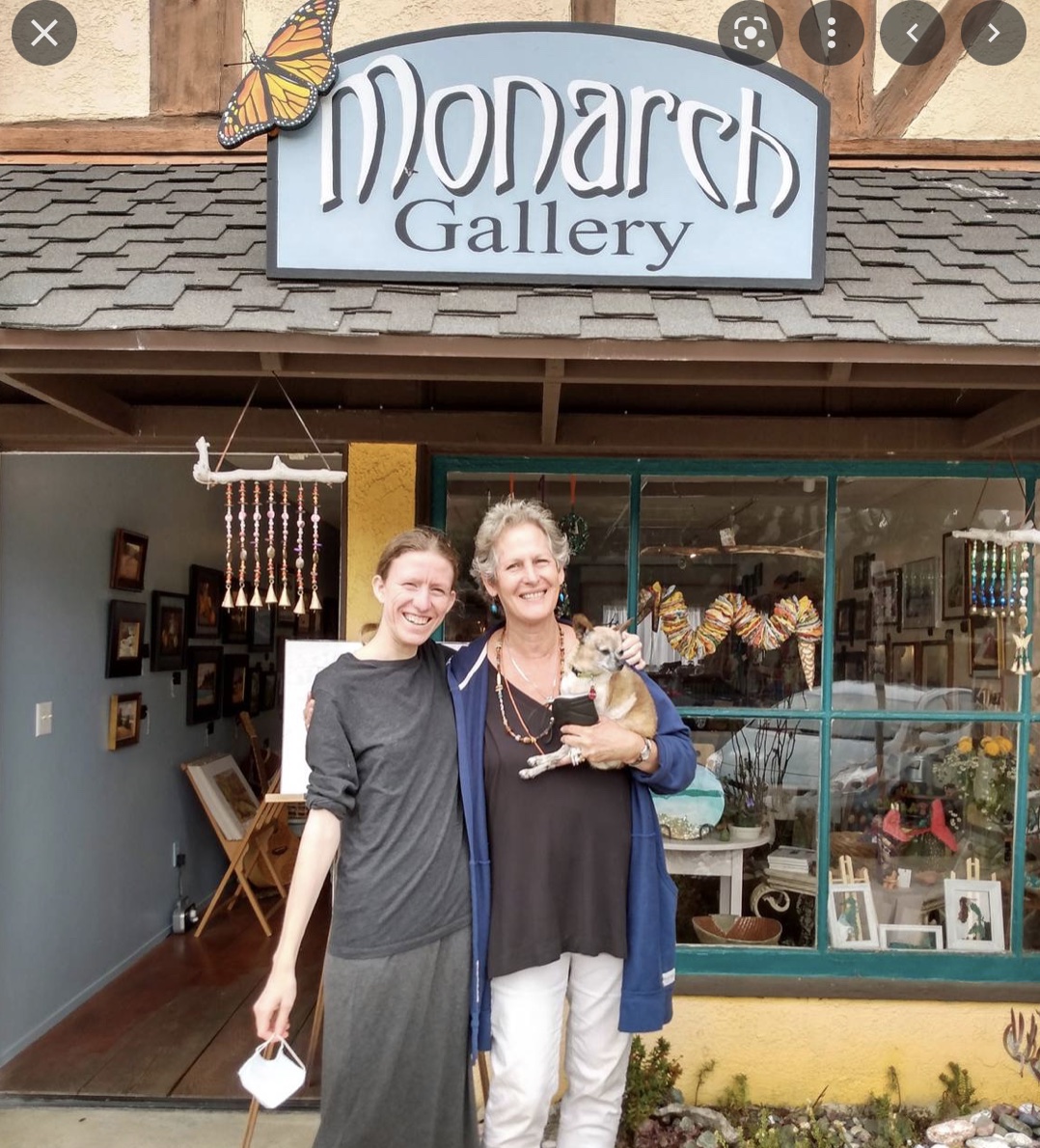 Podcast 50 – A Conversation with Natalie Marks, Gallerist at Monarch Gallery, Cambria, CA (Pictured with her mother artist Leslie Marks)
__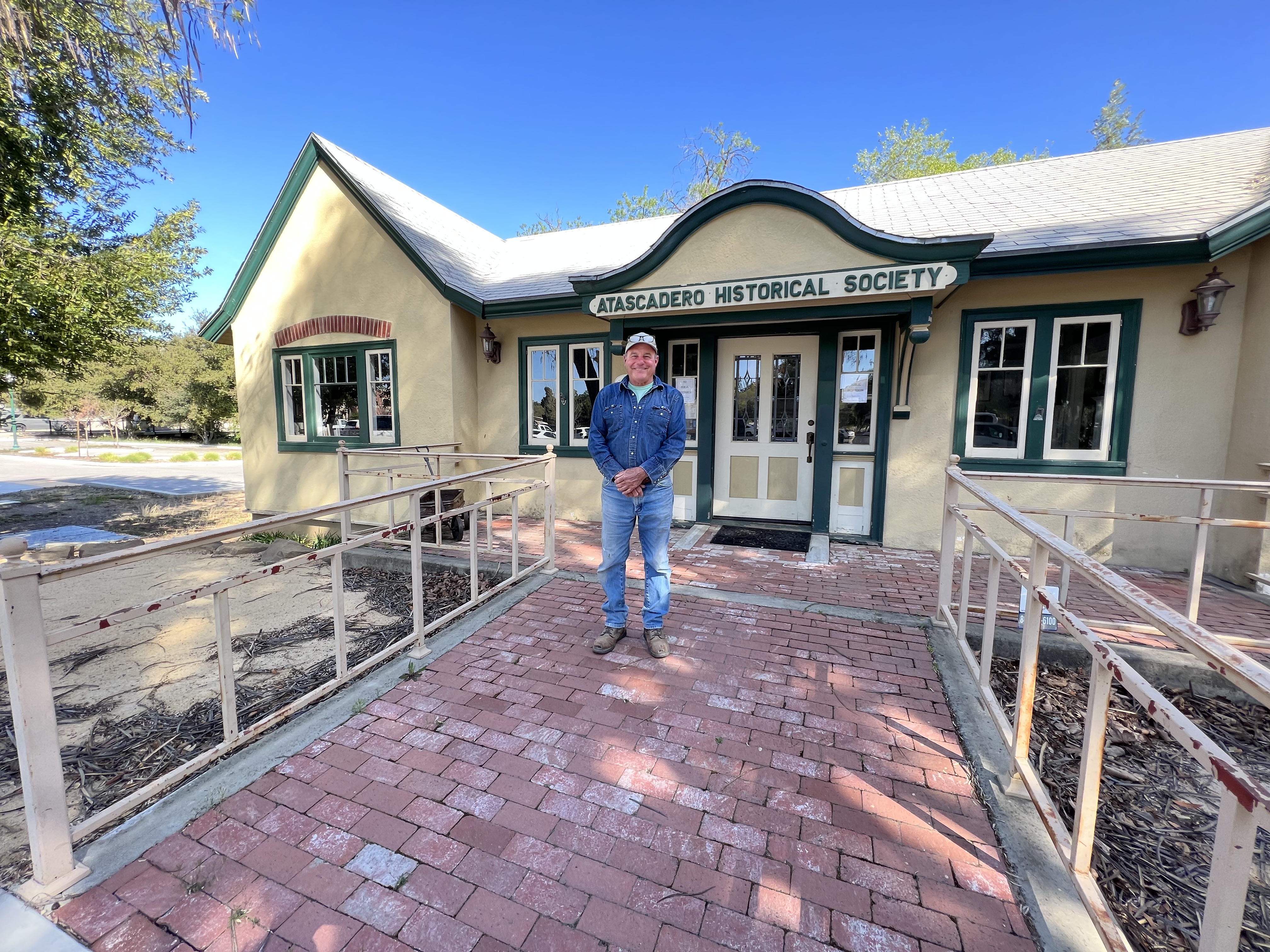 Podcast 49 – A Conversation with Jim Wilkins, President and Curator of Atascadero Historical Society and Colony House Museum, Atascadero, CA
____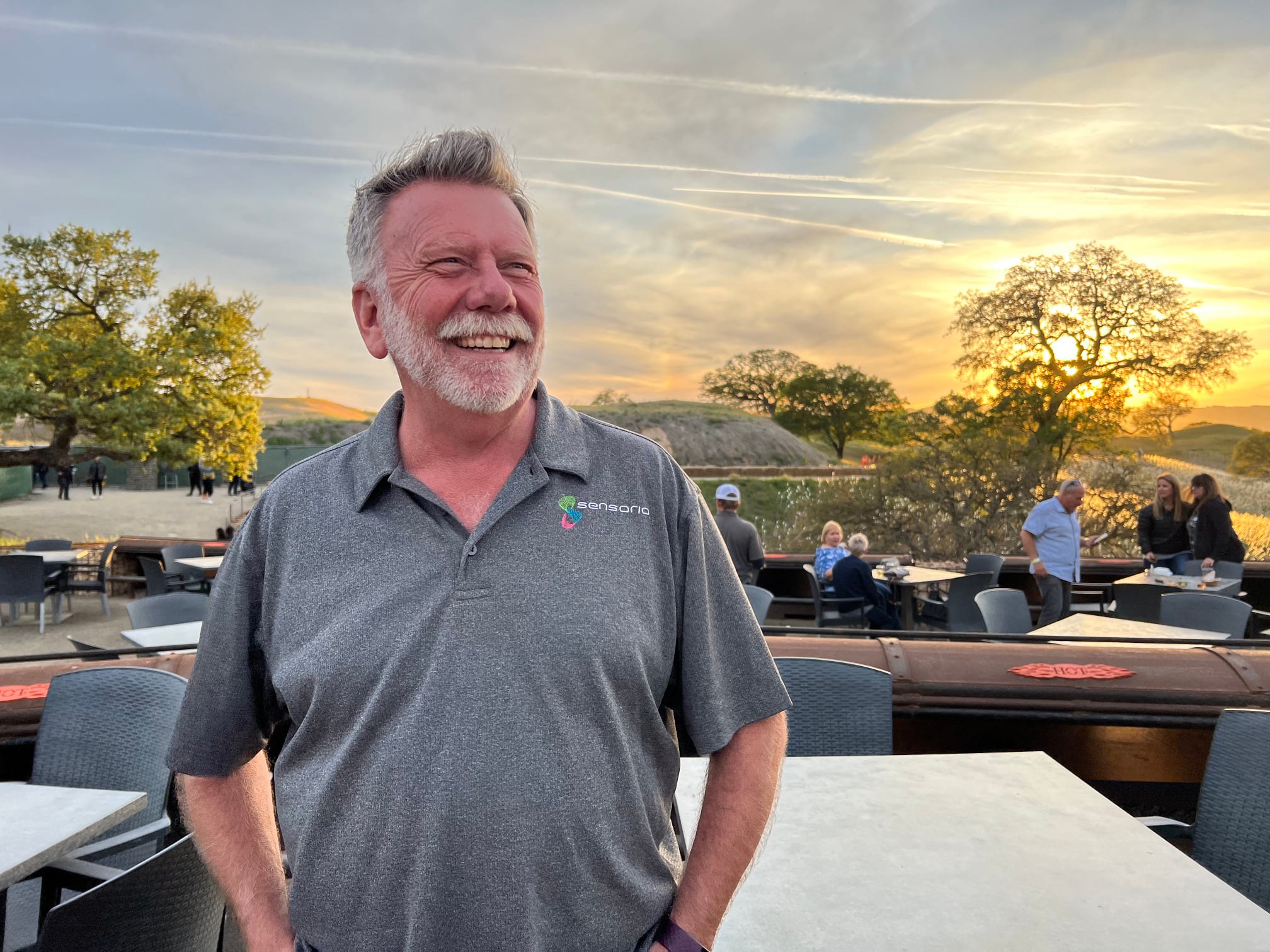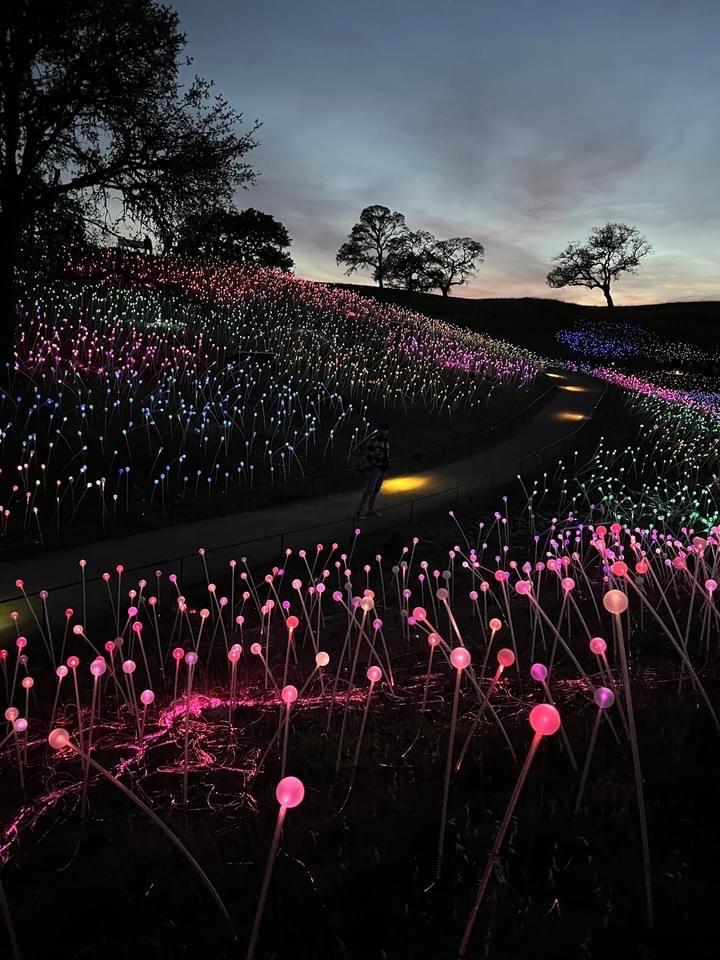 Podcast 48 – A Conversation with Paul Haught, Executive Director of Bruce Munro: Light at Sensorio, Paso Robles
___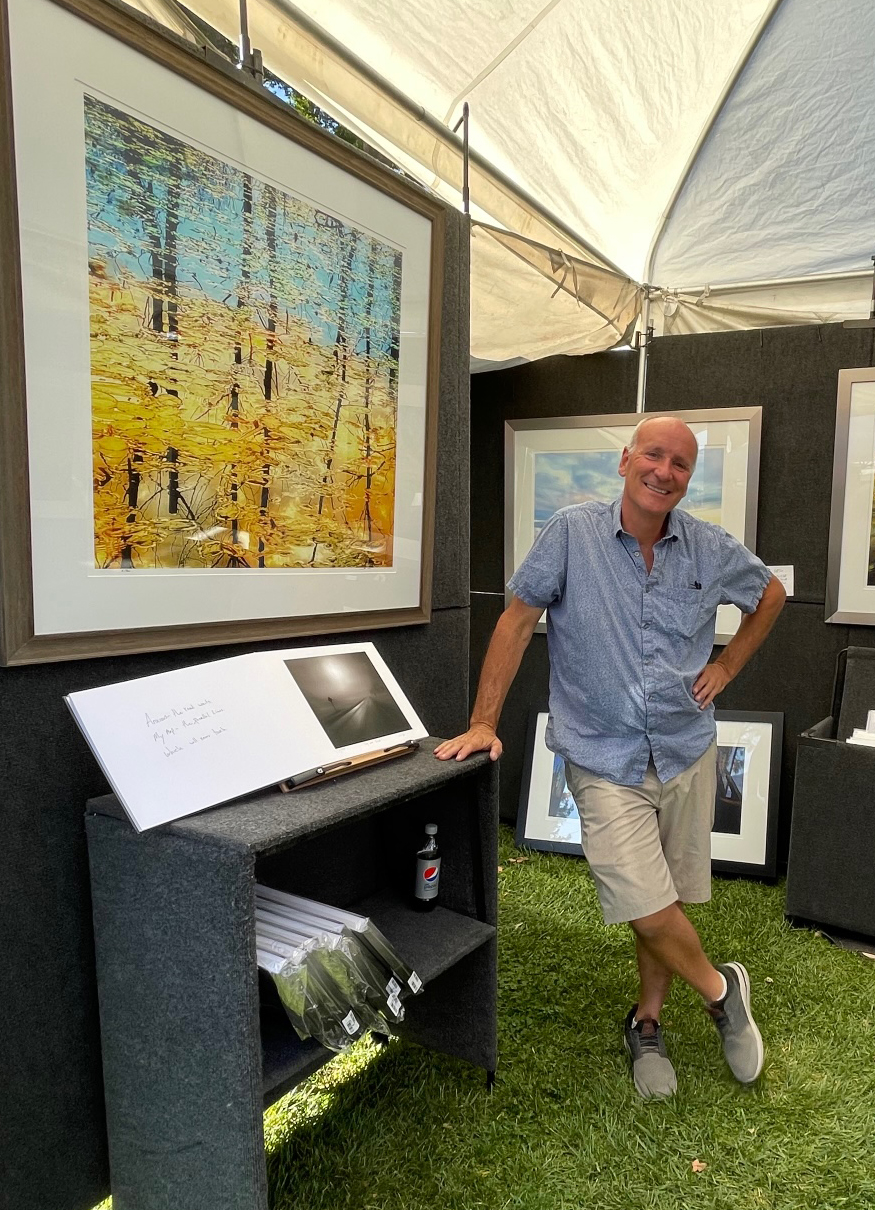 Podcast 47 – A Conversation with Photographer Steve Wewerka, Paso Robles
____
Podcast 46 – A Conversation with Callie Scarborough, Artist, Los Osos
_____
Podcast 45 – A Conversation with Lucienne Allen, Granddaughter of Lucienne Bloch, on Art, Advocacy, Frida Kahlo, and Diego Rivera. [Exhibition at Ann Foxworthy Gallery, Allan Hancock College, Co-curated by Gallery Director Laura-Susan Thomas and Jill Thayer, Ph.D.]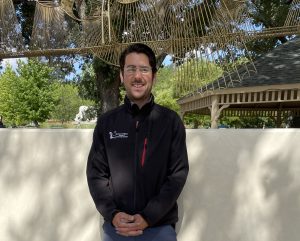 Podcast 44 – A Conversation with Paul Frankel, Winemaker                                                   Sculpterra Winery and Sculpture Garden, Paso Robles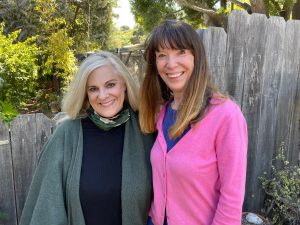 Podcast 43 – A Conversation with Laurel Sherrie, Artist, Arroyo Grande
Podcast 42 – Trails of Inspiration, my walks on the California Central Coast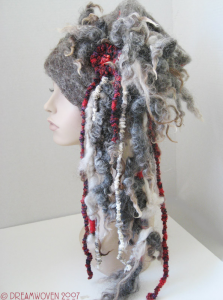 Podcast 41 – A Conversation with Rachel Eckert of Studio Dreamwoven, Paso Robles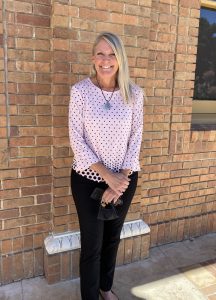 Podcast 40 – A Conversation with Terrie Banish, Deputy City Manager of Outreach, Promotions, and Events for the City of Atascadero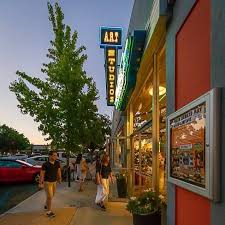 Podcast 39 – A Conversation with Henry A. J. Ramos, Curator/Creative Director at Studios on the Park, Paso Robles
Podcast 38 – Trails and Art Appreciation at Home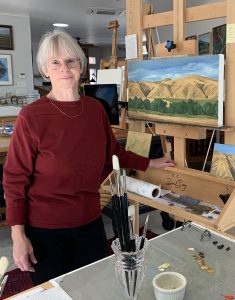 Podcast 37 – A Conversation with Tracy Paz, Templeton, CA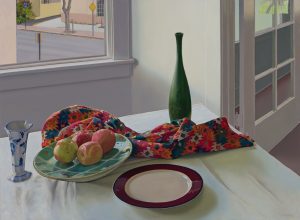 Podcast 36 – A Conversation with Dalton Jamieson, San Luis Obispo, CA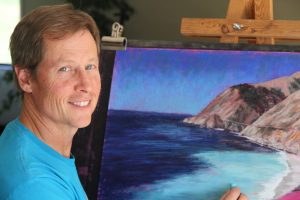 Podcast 35 – A Conversation with Jim Tyler in San Luis Obispo, CA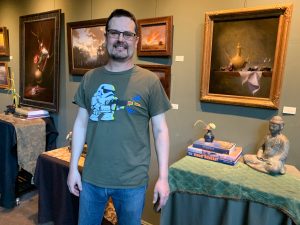 Podcast 34 – A Conversation with Jason Mayr in Atascadero, CA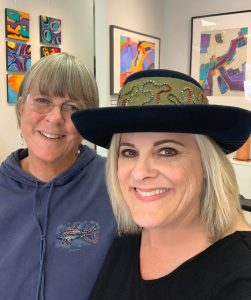 Podcast 33 – A Conversation with Laure Carisle in Paso Robles, CA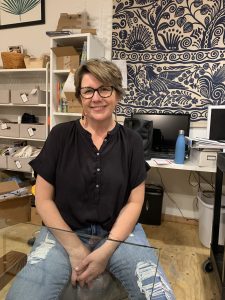 Podcast 32 – Joeli Yaguda, Co-Owner General Store, Paso Robles, CA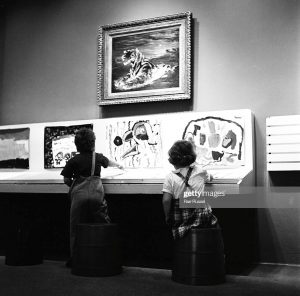 Podcast 31 – More on Creative Expression and Finding Inspiration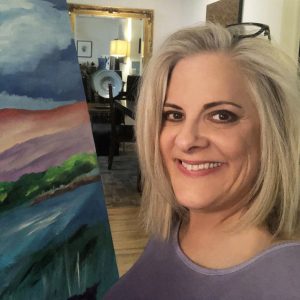 Podcast 30 – Creative Expression and Finding Inspiration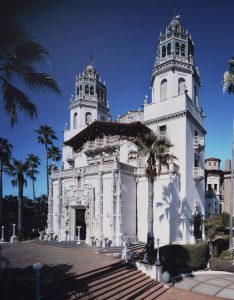 Podcast 29 – The Art of Hearst Castle, San Simeon, CA
For a full transcript of: "The Art of Hearst Castle," visit: https://wordpress.com/post/jillthayer.wordpress.com/3918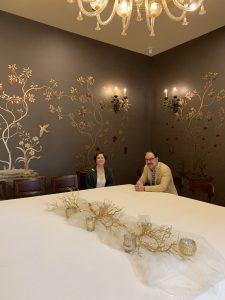 Podcast 28 – FestivalMozaic with Jeri Corgill, Interim Executive Director; and Lloyd Tanner, Executive Director, San Luis Obispo, CA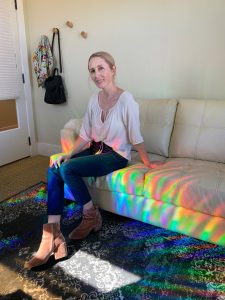 Podcast 27 – A Conversation with Emily Miller of Firefly Gallery, Paso Roles, CA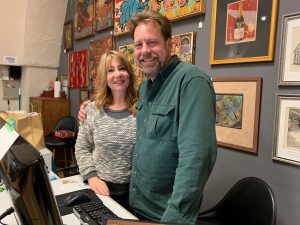 Podcast 26 – A Conversation with Steve Preston of Relics Mall, Paso Roles, CA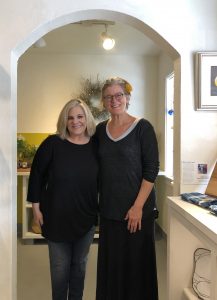 Podcast 25 – A Conversation with Heidi Petersen in Atascadero, CA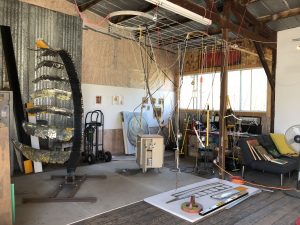 Podcast 24 – A Conversation with Nicki Sucec in Arroyo Grande, CA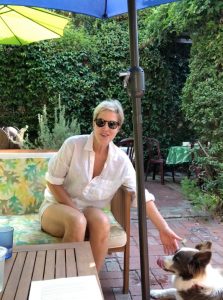 Podcast 23 – A Conversation with Christine Cortese in San Luis Obispo, CA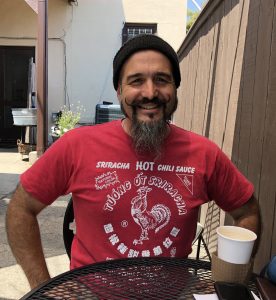 Podcast 22 – A Conversation with Guy Kinnear, MFA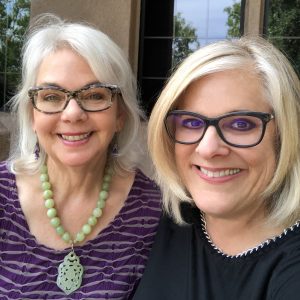 Podcast 21 – A Conversation with Denise Schryver in Atascadero, CA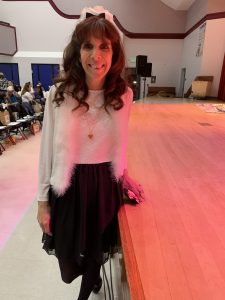 Podcast 20 – ACT Children's Theater, Vikki Mullin, Director, Paso Robles, CA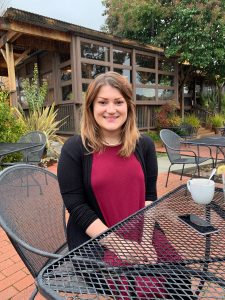 Podcast 19 – Savannah Creech, Songwriter, Singer, Atascadero, CA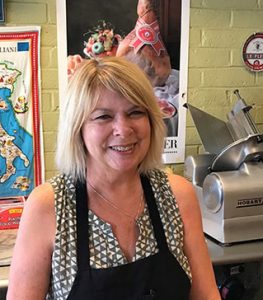 Podcast 18 – Jean Higgins, Owner of Di Raimondos Cheese Shop, Paso Robles, CA
Podcast 17 – Cynthia Anthony, Founder/Exec. Director of Wine Country Theatre, Paso Robles, CA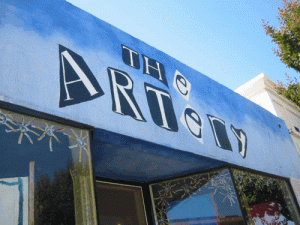 Podcast 16 – A Conversation with Bobbie Nunez, Artist and Owner of The Artery, Atascadero, CA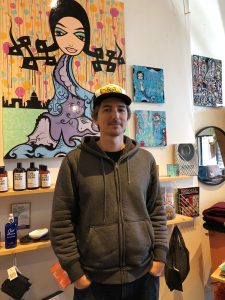 Podcast 15 – A Conversation with Jeff Claassen of Viva Paso, Paso Robles, CA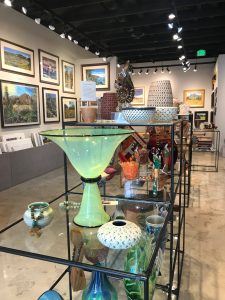 Podcast 14 – A Conversation with Julie Dunn and Peggy Turk, Owners and Artists of Park Street Gallery, Paso Robles, CA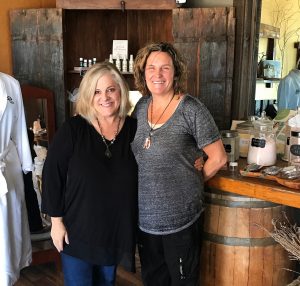 Podcast 13 – A Conversation with Kitty Arosteguy, Owner The Central Coast Spa, Paso Robles, CA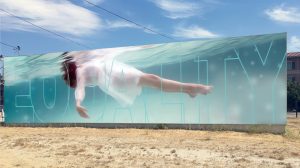 Podcast 12 – A Conversation with Mike and Zoe Zappas – Atascadero Women's Equality Day Mural Project Promo
Podcast 11 – A Conversation with Art Historian Nancy Moure Promo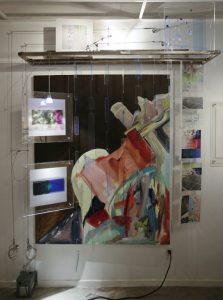 Podcast 10 – Artists and the Influence of Digital Media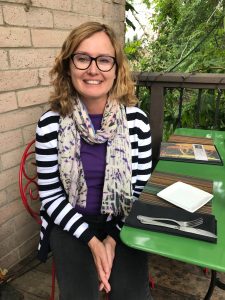 Podcast 9 – A Conversation with Dr. Ruta Saliklis, Curator of SLOMA Promo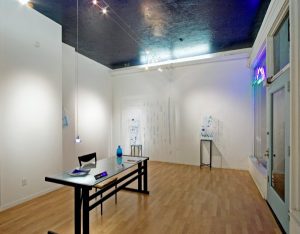 Podcast 8 – Constructs of Emergence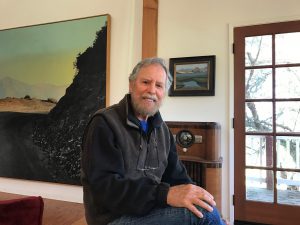 Podcast 7 – A Conversation with Bruce Everett Promo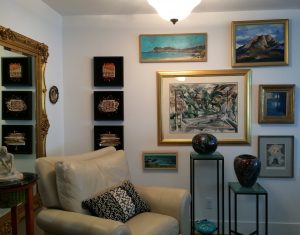 Podcast 6 – The Artist and Influences on Career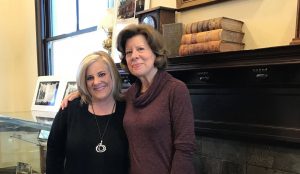 Podcast 5 – A Conversation with Grace Pucci, Paso Robles Historical Society Promo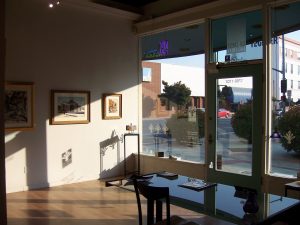 Podcast 4 – Artist Emergence and The Art Market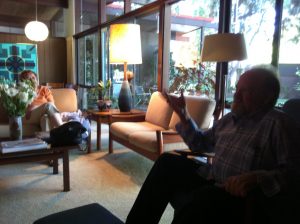 Podcast 3 – Confidence or Consequence
Podcast 2 – Artists on Success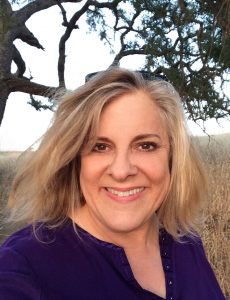 Podcast 1 – Artist Emergence in Contemporary Culture